Welcome Writers & Readers
The third Five Ponds Creative Writing Festival will take place on Saturday, April 29, 2023. Most of our events will be taking place in a hybrid format–on Zoom and in-person at Gordon College.
The festival is free for all participants.
Some of our featured writers this year include Lori Ambacher, Brad Davis, Denise Frame-Harlan, Heidi Horner, Richard Hoffman, Kerilyn Harkaway-Kreiger, Matthew E. Henry, Ruth King, Nick Maione, Lisa Usani Phillips, J.D. Scrimgeour, and Enzo Surin, with a session on translation with Sergio Inestrosa.
The festival schedule and speaker bios will appear here shortly, along with complete descriptions of the day's workshops, readings, panels, and talks.
Finally, we'll be running a contest for poetry and prose again this year. For details, click the "Contests" tab above.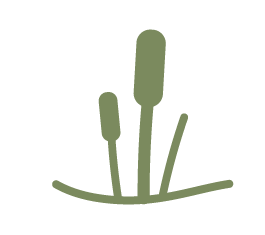 About Five Ponds Festival
This festival is a flowering of Gordon's creative writing program, which launched as a concentration twenty years ago, but which has been flourishing since the 1960s through courses in poetry and fiction, scriptwriting and performance, nonfiction and writing for broadcast. The Princemere Writers Series got going in 1988 with our first guest, John Leax, but long before that we were bringing authors to Gordon to talk shop and life—writers like Madeline L'Engle, Malcolm Muggeridge, Corrie ten Boom, Peter Kreeft, and Elisabeth Elliot Gren. Those writers and our own writing profs gave us models to emulate, strategies to employ, eyes and ears for our fledgling efforts, and assurance that we were legitimate members of a writers club. We hope to offer some of these gifts again through this Five Ponds Festival.
We acknowledge here our gratitude for financial support from the Massachusetts Cultural Council, from the Beverly, Hamilton-Wenham, Manchester, and Essex Cultural Councils, and from the Gordon College Department of English, Language and Literature. This support has made it possible for us to keep this festival free.
We're pleased to be collaborating again this year with individuals from other academic institutions, including Berklee College of Music, Boston University, Lesley University Low-Residency MFA Program, Massachusetts College of the Arts and Design, Middlesex Community College, Salem State University, Seattle Pacific Low-Residency MFA Program, Westmont College, and Yale School of Drama.
We're confident that you'll find worthwhile events at FPF. We look forward to seeing you!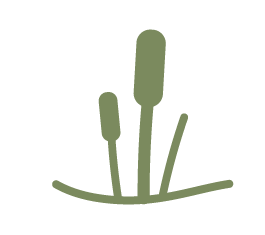 THE STATUE IN SPRING
Jeanne Murray Walker
Let's make this one about a lion. And
it might just as well be flanking the Art
Museum steps, paw holding the world down,
falling asleep on peace treaties, bells, wrecked
cars. What love I have goes to such quiet.
He lies more still than any of us can
imagine being. Like the last voice saying
one last thing, frozen so we can see it:
glory of fur and blind absolute eyes,
dreaming us while grit goes on falling through air.
So suppose one day the stone lion lifts
a paw, the sky films gray, the stores close down.
The last heel's cobbled. The wind stops. At two
o'clock by the Museum fountain a
sandwich sticks in my throat. The lion turns his
head, casually shaking off sunlight,
clearing his mind of the idea of us.
He gets up, kneads the marble and slowly
strolls off like someone we might have loved, now
on his way to becoming something else.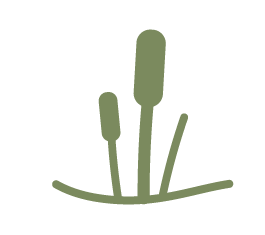 Five Ponds Creative Writing Festival is supported in part by grants from the Beverly, Hamilton-Wenham, Manchester, and Essex Cultural Councils, which are local agencies supported by the Mass Cultural Council, a state agency. This festival received additional support through a matching grant from the MCC Projects Program, and an MCC Festivals Grant.
We gratefully acknowledge this support; these local and state grants have enabled us to offer this festival for free.
Staff
Mark Wacome Stevick
Festival Organizer
Taylor Hubbard
Festival Manager
Lori Ambacher
Staff & Co-Producer
Denise Frame-Harlan
Staff & Co-Producer
\
Michaela Greco
Marketing Manager
Stephen Dagley
Designer
Selina Taylor
Designer/Web Designer
Madison West
Web Guru
Peter Bayreuther
Festival Consigliari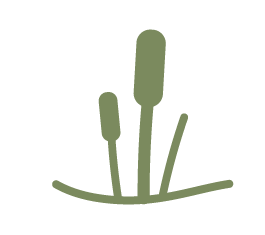 Get notified for upcoming events
Workshop Details
Session One
The Photo Essay: a generative workshop on Roland Barthes' Camera Lucida
Why do some photos haunt the viewer? Did the subject forget to pose, or did the photographer catch the subject mid-pose, discomposed? Is there some mistake in the photo that makes it more interesting than what the photographer intended? Why DO we pose for a photo? How is a pose supposed to look "more like ourselves" and why do candids capture our likenesses better?
Roland Barthes determined that he would "define photography" for all time, by examining a small collection of photos that "moved" him, from family photos to photojournalism to a half-dazed self-portrait by Robert Maplethorpe. Barthes says some photos contain "a punctum," by which he means an element that punctuates or punctures or pulls at the spectator. We will discuss a few of his ideas about posing, branding, and the difference between the impact of a photo and its original intent.
In this session, we will each choose a photo from our phones. We will draft a visual description, looking for details we may have missed. Then we will list questions about that photo, or form an outline that will be this story's next step of development. We'll look at some examples of "the photo essay" from Jamaica Kincaid and Alice Walker. We'll each leave with a seedling of a personal essay.
---
Kevin Adams
Memoir Writing with Kevin Adams
In this session, Kevin Adams will look at the process of writing a memoir and share several passages. He will also consider reading itself as a bridge to conversations of faith and witness within a secularized culture.
---
Grace Shaw
Sound Abounds: Tune Your Ears to Hear It!
Did you hear that? What just happened in the title for this workshop? Assonance and consonance! I ask you: what does all writing have in common? Well, for one thing, all words make sounds. Even if you never rhyme once in your writing, learning how to use sound to your advantage is an important part of finding your voice.
Are you a fiction writer? Sound can help you give each of your characters distinct ways of speaking. Are you a non-fiction writer? Sound can help you imitate the things you're describing (ex.: the words "bubbling brook" MAKE the sound of a bubbling brook, so your readers can hear it right along with you). Are you a poet? Sounds abound in all these ways and more.
So whether you're writing poetry, fiction, or even non-fiction, you want sound to be your friend. In this workshop, we'll explore what the delightful genre of nonsense poetry has to teach us about these very things. Learning how to listen to consonants, vowels, and rhythms in your writing will be like riding a bike once you've done it. Suddenly, you will find yourself far more in control over what your readers hear and what they don't. Come have some fun with a poet (that's me, Grace—hi!) to help hone your own assonance, consonance, and more!
---
Susie Rich
Finding Your Beginning, and Ending
This presentation will focus on Susie's path toward entrepreneurship through her writing. This story can apply to almost any type of creative endeavor. Susie will touch on the following subjects: nurturing our individual talents; sharing our talents with the world, based on our self-perception; locating our beginning; and starting a journey to fulfill our hopes and dreams.
---
Session Two
Toward a Dominical Aesthetics: reconsidering Jesus' parables as spoken-word prose poems
Jesus was a creative. Specifically, a poet. A street poet. He performed his work, not in salons or gallaries or university auditoriums, but in the open air, for crowds of a quality and number that made the elites nervous. In keeping with his prophetic mandate, his spoken-word prose poems went hand in glove with his anointing to deliver good news to the poor (Luke 4:18-19). Indeed, the gospels report that he never addressed a crowd of them without a poem (Greek: παραβολῆς, parable) and never "in a tongue not understanded of the people." In this session, we will attempt four things: 1. to reconsider Jesus' prose poems as good news for the poor; 2. to draw from them an aesthetics transferable to art-making today; 3. to look at a contemporary poem or two that feel grounded in this dominical aesthetics; and 4. to end with a challenge to make something beautiful that is in step with the spirit of Luke 4:18-19.
---
Luke Redington
A Rhetorician Rediscovers Poetry During the Pandemic
In this presentation, Dr. Luke Redington, Assistant Teaching Professor of Technical Communication at Gordon College, wrestles with the question of the role of poetry in an age as tumultuous as ours.
Building directly on the work of W.D. Snodgrass, who wrestled with this question at the height of the Cold War, Redington contends that poetry—valuable in its own right—offers a much needed counterbalance to our culture's trend toward the weaponization of language. Redington combines autobiographical insights, rhetorical theory, poetics, and Christian theology into a presentation that offers a story of artistic renewal and practical advice for writing creatively in a world hopelessly enamored with power.
---
J.D Scrimgeour
Kitchen Table Mandarin
In 2017, in preparation to travel to Nanjing, China to teach a poetry class, J.D. Scrimgeour took a few Mandarin classes. His subsequent experiences with Chinese students, and with the language, resulted in poems, essays, and translations, including the bilingual poetry collection, 香蕉面包 Banana Bread (Nixes Mate, 2021). This reading/conversation of nonfiction, poetry, and translation will explore how learning a language can help artists discover new avenues.
---
In-Person Readings
Cynthia Linkas will be reading from her first book of published poems, Tumbled Time as well as a few new ones from a chapbook in progress. Her poems have published in the literary journals, most notably in The Aurorean and in The Avocet, A Journal of Nature Poetry.
Many of her poems are intensely personal, peopled with husband, children and grandchildren, pets and even an inanimate household bowl. But readers will find their own loves here – her voice invites the universal moment, of understanding and memory.
She places belief and poetry side by side as languages for the elusive, imperceptible something beyond the conscious mind. Her search for beauty and timelessness in nature will renew your own longings.
Tumbled Time is an Award Winning Finalist in Poetry: Nature and religious categories of the 2021 Best Book Awards sponsored by American Book Fest"
From Alan Feldman, winner of the 2016 Massachusetts Book Award for Poetry; Author of Immortality and The Golden Coin:
"Cynthia Linkas isn't afraid to express the kind of happiness that would stun most of us into silence. At a daughter's wedding, she's "remembering how many times we've tumbled oh, how we've tumbled / into a net so strong, /so tightly woven."
Her love is deeply serious. Barn owls mate for life, and "when one mate dies, the other spins his head / around over his back and stops hunting." And to her husband, she describes, "one skin stretched over two beings." In her family life, and her music teaching, her religion of praise is grounded in the body: She sees the tall winter trees that surround her yard as "muscular, towering angels" and an infant daughter as "soon to turn" a "strong yell/ into fiery song." Linkas has music flowing in her veins, and reading these poems will make you braver about acknowledging the depth of your own joy.
---
Alumni Poetry Reading—featuring Lily Greenberg & Bryan Parys
Nearly a decade ago, Lily Greenberg took an introductory creative writing course with Bryan Parys. At the time, Lily was a freshman in college interested in writing, and Bryan had an MFA in Creative Nonfiction from the University of New Hampshire and a forthcoming memoir (Wake, Sleeper—Cascade Books 2015). Over the last several years, their relationship has shifted from mentor-student to peers on similar trajectories. Lily has earned an MFA in Poetry from the University of New Hampshire and has a debut collection of poetry (In the Shape of a Woman—Broadstone Books 2022). Now they are sharing the stage to read at Five Ponds—come hear new poems from these two writers, followed by a Q&A on early career writing, graduate school, mentorship, and more.
---
Presenter Sampler Reading
Hear from festival workshop presenters Lori Ambacher, Brad Davis, Mathew E. Henry, and Betsy Retallack as they each share from their own work.
---
Whitman Films
Two films from Compagnia de' Colombari's Whitman on Walls! (WoW!), presented by Karin Coonrod, Artistic Director.
Compagnia de' Colombari Theater Company is taking Whitman's call for the INCLUSIVITY OF DEMOCRACY on the road and across the country—to galvanize ourselves and our countrymen and women. In 2020 in response to live performance cancellations, Colombari completed the virtual adaption for 7 short films and re-imagined the piece as Whitman on Walls! (WoW!).
WoW! is composed of seven films drawn from Compagnia de' Colombari's live performance MORE OR LESS I AM (played gratis all around New York from 2008-2019) drawn from Walt Whitman's Song of Myself. Whitman is the iconic NEW YORK poet whose radical poem shouts out with joy the inclusivity of democracy in the Americas. The seven short films were made during lockdown with over fifty performers from around the world.
The WoW! vision is to project the seven films on a public wall. After each film a local poet stands up at a microphone and "speaks back" to Whitman in their own words. It's like a drive-in movie meets a poetry slam. Poets take up Whitman's challenge or quarrel with him, thus weaving together film and live recitation/performance.
Performances of WoW! are scheduled in venues around New York City, Syracuse, Portland (Maine), Newburyport, Orlando, Philadelphia, Bolton (UK), and more...
---
Session three
Writing the Personal Essay
Patrice Gopo will talk about the craft of creative nonfiction, particularly the personal essay. She'll consider her writing process and share thoughts about generation and revision, meaning-making on the page, the process of interrogation and discovery, and ways to approach reading essays—not just as a reader but as a writer. Patrice will also briefly read from her essay collection, All the Colors We Will See.
---
Paul Willis
Yes, Your Majesty: Writing Young Adult Time-Travel
Paul Willis will be reading an excerpt from his novel All in a Garden Green (Slant Books, 2020), in which a thirteen-year-old American girl visits an English manor house, is suddenly transported in time, and has a surprise encounter with Queen Elizabeth herself in the year 1578. Along the way, Paul will also discuss the challenges of supporting a lively story for young adult readers with historical research. We can also wonder together about the popularity of time-travel fiction and try to guess what it is that the genre fundamentally offers.
---
Karen Halvorsen Schreck with Lori Ambacher
The Long and Winding Road: the Practice, Process and Challenge of Writing Novels
This talk will feature readings from some of Halvorsen Schreck's rich tapestry of novels, as well as a discussion of some of the challenges she's faced in writing different books and some reflections on the process of writing long manuscripts. A Q&A will follow the reading and discussion.
---
Matthew Henry
Translating Trauma
Writers often sift through personal and global pain, using it as inspiration for composition. This can be done as a means of processing and coping with trauma, as well as a means of making connections with others. But are there stories we should keep to ourselves? Are we sometimes telling stories that are not ours to tell? When is writing an unhealthy act of reliving trauma instead of remembering it in a creative, healing context? Through the lens of poetry, this workshop—part craft lecture, part unlicensed therapy session—will consider these questions, and provide participants with tools to construct personal guidelines to best care for themselves and others during the writing process.
---
Translation Session
Poetry, Constraint and Translation
How to translate poems that are formally constrained? What is the role of constraint in poetry? How much of what the poems does is inextricably linked to its form? In this talk we will look at varying degrees of constraint in poetry, from traditional forms to contemporary experiments, and we will consider the problem of translating poetry that is formally constrained. If time allows, after a glimpse of the territory, we will present two complementary visions of poetry: one of them, anchored in recent philosophical speculations surrounding the role of dreams in human cognition, conceptualizes poetry as a way of shaking up the culture, and the other, stemming from considerations about the role of constraint in poetry, conceptualizes poetry as an architecture of meaning. With some luck, the examples explored will help us navigate the discrepancies between these two conceptualizations of poetry and come to some intuitions about poetry and about the role constraint plays within it. (No knowledge of any other language is necessary to enjoy this talk.)
---
Session Four
Linda McCarriston
Poetry Reading featuring Linda McCarriston
"The Language of Life" is one of Bill Moyers' PBS popular TV series, this one on poetry. Filmed over five seasons of the Geraldine Dodge Poetry Festival in New Jersey, the collection bears the stamp of Moyers' unique ability to bring to "everyday thinkers" the writings and stories of many contemporary American poets. Linda McCarriston is one of those poets, and she finds the series title appropriate for what she plans to share at Five Ponds.
Reading from four different collections, including Eva-Mary, her second book, a finalist for the National Book Award and winner of the Terrence Des Pres Prize, she will refer to the influences of the MFA program in which she studied and their role in her writing and publishing the difficult poems of that second book. The reading will be a blending of poems and remarks which Linda hopes will be helpful for writers and readers of poetry—and, perhaps, of other genres. We'll ponder what can be learned, what cannot be learned, and how artists as "free- lance intellectuals" in university settings are liberated as well as constrained by "influence."
Poetry as Meditation
Welcome to Poetry as Meditation. This could very well be about reflection, silence, exploration, consideration or prayer. I hope that perhaps one of those experiences will ring true for you. In this session we will enter into a space of rest and listen to a few short poems from which we will practice
Lectio Divina—
hearing the Divine in Words. From there you will have an opportunity to create your own meditative poem or prose. There will be an opportunity to share what you've created should you chose to do so. This workshop just might simply allow you a space of peace as you enter into silence and then take it to your own deeper level of writing in the days that follow.
---
On World-Building and the Creative Process
Like the title suggests, this workshop will cover the topic of world-building, particularly though not exclusively, in the fantasy genre. This includes outlining, developing plot, creating setting, naming characters and places, and filling the pesky plot holes. Fantasy embodies a wide range of sub-genres, but what will be discussed here can be applied to all.
So what happens after you've finished your manuscript? The creative process doesn't just end when your story is done. If you're looking to publish your novel, whether independently or traditionally, there are certain steps to take in order to make that happen. This workshop will also briefly cover the pros and cons to different publishing routes and the tools needed to get there.
---
A Quarter-Century in Writing Life | Talk + Q&A
Author Sara Zarr will talk about her twenty-five years as a writer, from when she first decided to try to write a novel, through the publication of her first book and the subsequent fifteen years and counting as a working writer. This will be a conversational talk with open Q&A, so bring your questions about writing and publishing!