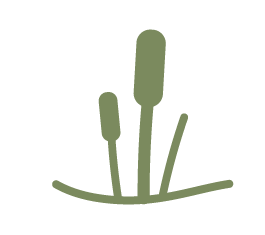 Jeanne Murray Walker
keynote speaker & author
Jeanne Murray Walker is the author of nine volumes of poetry, one memoir, and many widely performed plays. Her most recent work is a book of sonnets entitled Pilgrim, You Find the Path by Walking (Paraclete Press). She is an emeritus professor at the University of Delaware, where she taught for 40 years and headed the creative writing concentration. These days, she serves as a poetry mentor in the Seattle Pacific University low residency MFA program. Her website is www.jeannemurraywalker.com.
Pedro Poitevin
writer & translator
A mathematician by training and profession, Pedro Poitevin is a bilingual poet and translator living in Marblehead, Massachusetts. His poem "Sueñode la cercanía" won the 2021 Juana Goergen Poetry Prize to the best poem in Spanish written in the US. Noted for his feats of constraint, he has written a sonnet that describes itself, a sonnet without letters, a self-referential villanelle (published in Rattle), as well as a collection of more than ten million Spanish-language palindromic sonnets, the shortest décima and the shortest sestina in the Spanish language, the first palindromic sestina in the Spanish language, and the first bilingual palindromic sonnet. He is a contributor to Letras Libres and Periódico de Poesía, the poetry journal of the National Autonomous University of México (UNAM), and his poems in English have appeared in Rattle, River Styx, and Nashville Review, among other venues. He is the author of three books—two of palindromes and one of poems—all three of them in Spanish.
J.D. Scrimgeour
writer & translator

J.D. Scrimgeour won the AWP Award for Nonfiction for his second book of nonfiction, Themes for English B: A Professor's Education In & Out of Class. He is also the author of five poetry collections, the most recent being a book of bilingual poetry, 香蕉面包/Banana Bread (Nixes Mate Press). With musician Philip Swanson he released Ogunquit & Other Works, a CD blending music and poetry. The musical, Only Human, which he composed with his sons Aidan and Guthrie, premiered at Ames Hall Theatre in Salem in 2014. He coordinated the Creative Writing Program at Salem State University for over a decade, and he now serves as Chair of the University's English Department. Since 2001 he has directed the Salem Poetry Seminar, a summer program he created for students at public state colleges and universities.
A longtime resident of Salem, Massachusetts, he's written in many genres about the city. Mary Towne Eastey, an ancestor in his direct line, was put to death during the Salem Witch Trials. Another ancestor, Thomas Perkins, sat on the jury that found her guilty.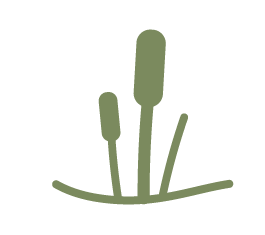 Workshop Leaders & Readers
Kevin Adams
Kevin Adams is the senior pastor of East Baptist Church in Lynn. Originally from Wales where he pastored for 18 years, he came to live in the US in 2004. The author of two books and a movie documentary on the Welsh religious revival of 1904, Kevin's interests include the English classics in literature and Christian response to Nazism during the Third Reich. Since 2017 he has been writing poetry and has only recently finished his first memoir. He is married to Dr Gwenfair Adams who lectures at the Gordon College Theological Seminary.
Lori Ambacher
Lori Ambacher has lived in Ohio, Hong Kong, Illinois and New York. She settled in Massachusetts after finishing a Masters Degree in English at Binghamton University. She worked as an assistant editor at Sigo Press and McGraw-Hill before friends urged her to try teaching. Lori Ambacher has published memoir, essays, poetry and fiction in small magazines, including Image and River Oak Review. Currently she is writing poems about the war in Ukraine, as well as a memoir about her childhood in Hong Kong.
Brad Davis
B
rad Davis (MFA, Vermont College of Fine Arts) lives in Putnam, Connecticut. His most recent book,

 

Trespassing on the Mount of Olives: poems in conversation with the Gospels, came out in 2021. Poems have appeared or are forthcoming in

 

Poetry, Image, JAMA, Rock & Sling, Crosswinds, Brilliant Corners, Vallum, Presence, Connecticut River Review,

 

and

 

Paris Review. He has taught creative writing at two boarding schools (Pomfret and Stony Brook) and two colleges (Holy Cross and Eastern Connecticut State). While a student at Gordon, he was the editor of the

 

Idiom

 

and

 

Hypernikon, as well as a member of the Gordon Players and of the varsity soccer and tennis teams. (braddavispoet.com)
Karin Coonrod
Karin Coonrod is a director and writer whose work has been seen and heard across the US and around the world. The New York Times calls her "a theater artist of far-reaching inventiveness"…using a "style that deconstructs to construct." Most recently she directed More Or Less I Am (drawn from Whitman's "Song of Myself") virtually and on tour around NYC; The Merchant of Venice in the Jewish Ghetto in Venice, Italy and on tour in the US; Babette's Feast in Portland, Maine and off-Broadway; her own texts&beheadings/ElizabethR at the Folger Theater in Washington D.C. and at BAM/Next Wave Fest. A few notable productions include Shakespeare's Henry IV,  Love's Labors Lost, King John, The Tempest, and Flannery O'Connor's Everything the Rises Must Converge. Founding Director of Compagnia de' Colombari (2004-now), an international company which performed Strangers & Other Angels (medieval mystery plays re-imagined for the 21st century in the streets of Orvieto, Italy), she and the company launched a new tradition of theater in Orvieto. She is on the faculty of the Yale School of Drama.
Patrice Gopo

Drawing on her experience as the child of Jamaican immigrants, born and raised in Anchorage, Alaska, Patrice Gopo enjoys exploring issues of race, immigration, and belonging. Her essays have appeared in a variety of publications, including Catapult, Charlotte Magazine, Creative Nonfiction, Gulf Coast, and Full Grown People. She is the recipient of a North Carolina Arts Council Artist Fellowship. Her essay "That Autumn" earned a notable mention in the Best American Essays 2020 and a National City and Regional Magazine Association award for best essay, criticism, and commentary. She is the author of All the Colors We Will See, a Barnes & Noble Discover Great New Writers selection. Her debut picture book, All the Places We Call Home, will release in June 2022. Patrice lives with her family in North Carolina. Please visit www.patricegopo.com to learn more.
Denise Frame Harlan
Denise Frame Harlan writes from the edge of The Great Marsh in Ipswich, Massachusetts. Her essay And She Took Flour is featured in the anthology The Spirit of Food (Wipf & Stock 2010), and her essay "Smoke Rings" earned an honorable mention for the VanderMey Creative Nonfiction Award and Ruminate magazine. After completing Grub Street's one-year intensive Memoir Incubator, she is on the umpteeth rewrite of a memoir on unaffordable housing. An avid knitter, Denise has also written for Interweave and Living Crafts. She holds an MFA in Creative Nonfiction from Seattle Pacific. During this %$#& pandemic, Denise rages in longhand about her decades in evangelical higher education. Denise teaches first-year writing at Massachusetts College of the Arts and Design.
Lily Greenberg
Lily Greenberg is a writer from Nashville, Tennessee and the author of In the Shape of a Woman (Broadstone Books 2022). Her work has appeared in About Place Journal, Hobart, Kissing Dynamite Poetry, and LEON Literary Review, among others, and she is the 2021 recipient of the Dick Shea Memorial Award for Poetry, as judged by Jennifer Militello. A 2021 Breadloaf Scholar, Lily holds an MFA from the University of New Hampshire and lives in Portland, Maine. You can find more of her work at lily-greenberg.com and on Twitter @lily_greenberg.
Matthew E. Henry
Matthew E. Henry (MEH) is the author of the poetry chapbooks Teaching While Black (Main Street Rag) and Dust & Ashes (Californios Press). His full-length collection, the Colored page, is forthcoming from Sundress Publications. The editor-in-chief of The Weight Journal, MEH's recent poetry and prose is appearing or forthcoming in The Florida Review, Massachusetts Review, New York Quarterly, Ploughshares, Poetry East, Relief Journal, Saint Katherine Review, Shenandoah, Spiritus, The Windhover and Zone 3. MEH's an educator who received his MFA yet continued to spend money he didn't have completing an MA in theology and a PhD in education. You can find him at www.MEHPoeting.com writing about education, race, religion, and burning oppressive systems to the ground.
Cynthia Linkas

Cynthia Linkas publishes poems in literary journals, The Aurorean, Common Ground Review, Quill and Parchment, Tipton Poetry Review and Avocet, A Journal of Nature Poetry. Her new book, Tumbled Time, published by Kelsay Books. Her short story, "Baggage," won the PEN Syndicated Fiction contest, and was published nationally. She has written two novels. A Renaissance singer and lifelong music teacher, she performed for many years with Convivium Musicum of Boston and Christ Church Choir of Hamilton-Wenham. Her book title, "Tumbled Time," refers to the seaglass she and her family collect on a beach in front of her son's Maine house. Just as sea glass tumbles, the passage and meaning of time grows as we live in the now of each day. Full of stories and portraits, "Tumbled Time" expresses Linkas' trust and hope in the Creator – of creatures, trees, trails, heartaches, joys, and loss.
Linda McCarriston
Linda McCarriston is from Lynn, Massachusetts, and graduated in 1965 from Boston's Emmanuel College. As a high school and college student, she wrote poems, fiction, and journalism. In the years prior to her sons' births, she taught high school English, and then resumed writing poems as a student in the MFA Program at Goddard College in 1976. She has published three poetry collections: Talking Soft Dutch, Texas Tech, an AWP Selection; Eva-Mary, TriQuarterly Press of Northwestern University; and Little River, first published by Salmon Press, Co. Clare, Ireland (where she enjoys dual citizenship) and later by TriQuarterly. A fourth book of poems, The Very Idea, is waiting for something, and her collection of essays, Class-Colored Glasses, is waiting for time.
Eva-Mary won the Terrence Des Pres Prize and was a finalist for the National Book Award in Poetry, taking her to read and speak at literary and other venues concerned with its subject matter, the institutional acceptability of domestic violence. Her poems have appeared in The Atlantic, The Georgia Review, Poetry, New England Review, Georgia Review, Poetry Ireland, Country Journal, Ploughshares, Prairie Schooner, and elsewhere. 
Bryan Parys
Bryan Parys is a writer, editor, and teacher with specializations in memoir and poetry (particularly hybrid forms.). He is the author of the memoir, Wake, Sleeper (Cascade 2015), and his work has appeared in Ruminate, Virga, Exit 17, 5×5, and elsewhere. He writes and edits original content for Berklee College of Music, where he is also the host of the Sounds of Berklee podcast. 
Betsy Retallack
Betsy Retallack is a retired elementary music teacher who has been a writer for most of her life. From song writing to poetry to hosting public readings Betsy has kept herself involved in the poetry community extensively for the past 20 years. Spiritual journeys have also been a passion for her as she has attended numerous retreats that engaged in creative writing as well as other expressive arts. Last year was her first foray into the Five Ponds experience via Zoom, which turned out to be a rewarding and rich experience for attendees. Betsy lives in Beverly, Massachusetts, attends Christ Church in Hamilton, and is often a retreatant of Abby of the Arts out of Galway Ireland.
Susie Rich
Susie Rich was raised in Cincinnati Ohio and has spent her career working in the social work/homelessness prevention field. Currently the Director of a social service agency and a bookstore owner in Rockport, her focus continues to be on the community. Several years ago she began to pursue her passion for writing; she has written and published four children's books and a graphic novel as well as several short stories. She currently has a novel in progress and is coauthoring another children's book.She resides near Boston, Massachusetts with her husband. Her works are designed to educate and entertain, as well as promote a positive image of self-esteem, confidence, and the importance of community to both young readers and adults. Susie's Stories encourages a positive attitude toward problem-solving through storytelling. She also focuses on understanding and preparing for extreme weather events. The purpose here is to keep children and families safe before, during, and after extreme weather events.
Karen Halvorsen Schreck
Karen Halvorsen Schreck is the author of the historical novel Broken Ground (Simon & Schuster 2016), called a "masterfully written . . . must-read" by USA Today. Her other novels include Sing for Me, While He Was Away, Dream Journal, and Lucy's Family Tree. Her short stories and articles have appeared in Consequence, Hypertext, The Rumpus, Belt, Image, and elsewhere. Karen received her doctorate in English and Creative Writing from the University of Illinois at Chicago. She works as a freelance writer and editor, as well as at her local public library, teaches writing, and lives with her family in the western wilds of Chicagoland.
Grace Shaw
Grace Shaw is an emerging poet pursuing her MFA in Creative Writing through Seattle Pacific University. An alumna of Gordon College's very own creative writing department, she has published poetry in journals at the intersection of faith and literature and has received one award to-date from Be Still Media for her Gordon-College-specific, multi-media project celebrating good teachers. Apart from her writing, she is a serial creative. Most recently, she worked with Wendell Berry, The Rabbit Room, and MORE Productions to generate one of the only filmed adaptations of Berry's short play, Sonata at Payne Hollow! Grace lives, works as a florist, and occasionally sits by the Potomac River outside of Washington, D.C. The one hobby of hers worth mentioning is losing sleep over good conversations; she writes poetry because she has to.
Paul Willis
Paul Willis is a professor of English at Westmont College in Santa Barbara, California, where he teaches creative writing and British Renaissance literature. He is the author of an eco-fantasy novel, The Alpine Tales, the YA Elizabethan time-travel novel All in a Garden Green, and the essay collections Bright Shoots of Everlastingness and To Build a Trail. He has also published seven collections of poetry, the most recent of which is Somewhere to Follow. Paul has served as a poet laureate of Santa Barbara, as an artist-in-residence at North Cascades National Park, and as a guest workshop leader in the Gordon program in Orvieto, Italy.   His website: www.pauljwillis.com
Sara Zarr
Sara Zarr is the acclaimed author of  nine novels for young readers and Courageous Creativity: Advice and Encouragement for the Creative Life.  She's a National Book Award finalist and two-time Utah Book Award winner. Her books have been variously named to annual best books lists of the American Library Association, Kirkus, Publisher's Weekly, School Library Journal, The Guardian, the International Reading Association, the New York Public Library, and Los Angeles Public Library, and have been translated into many languages. In 2010, she served as a judge for the National Book Award. Sara has written essays, creative nonfiction, and short fiction for Image, Hunger Mountain online, Response, Gather, and Relief Journal, as well as for several anthologies. Sara is also the host and producer of the podcast This Creative Life. She's currently on faculty at the Lesley University Low-Residency MFA in Creative Writing.
Alissa J. Zavalianos
Alissa J. Zavalianos grew up in New Hampshire and currently lives there with her wonderful husband and their adorable cat Moo. As a child, she always had a love for nature, books, and fairy tales, and as she grew older, that love bloomed all the more. Alissa loves Jesus and is inspired by birds, mountains, castles, Tolkien, Lewis, and the way a cold breath of wind feels on her bare toes.
Alissa has published two novels, The Earth-Treader and The Wishing Seed, and her third novel, Endlewood, will be published this April. In addition to these standalones, Alissa is working on numerous writing projects that she can't wait to share with the world soon.

Get notified for upcoming events
Workshop Details
Session One
The Photo Essay: a generative workshop on Roland Barthes' Camera Lucida
Why do some photos haunt the viewer? Did the subject forget to pose, or did the photographer catch the subject mid-pose, discomposed? Is there some mistake in the photo that makes it more interesting than what the photographer intended? Why DO we pose for a photo? How is a pose supposed to look "more like ourselves" and why do candids capture our likenesses better?
Roland Barthes determined that he would "define photography" for all time, by examining a small collection of photos that "moved" him, from family photos to photojournalism to a half-dazed self-portrait by Robert Maplethorpe. Barthes says some photos contain "a punctum," by which he means an element that punctuates or punctures or pulls at the spectator. We will discuss a few of his ideas about posing, branding, and the difference between the impact of a photo and its original intent.
In this session, we will each choose a photo from our phones. We will draft a visual description, looking for details we may have missed. Then we will list questions about that photo, or form an outline that will be this story's next step of development. We'll look at some examples of "the photo essay" from Jamaica Kincaid and Alice Walker. We'll each leave with a seedling of a personal essay.
---
Kevin Adams
Memoir Writing with Kevin Adams
In this session, Kevin Adams will look at the process of writing a memoir and share several passages. He will also consider reading itself as a bridge to conversations of faith and witness within a secularized culture.
---
Grace Shaw
Sound Abounds: Tune Your Ears to Hear It!
Did you hear that? What just happened in the title for this workshop? Assonance and consonance! I ask you: what does all writing have in common? Well, for one thing, all words make sounds. Even if you never rhyme once in your writing, learning how to use sound to your advantage is an important part of finding your voice.
Are you a fiction writer? Sound can help you give each of your characters distinct ways of speaking. Are you a non-fiction writer? Sound can help you imitate the things you're describing (ex.: the words "bubbling brook" MAKE the sound of a bubbling brook, so your readers can hear it right along with you). Are you a poet? Sounds abound in all these ways and more.
So whether you're writing poetry, fiction, or even non-fiction, you want sound to be your friend. In this workshop, we'll explore what the delightful genre of nonsense poetry has to teach us about these very things. Learning how to listen to consonants, vowels, and rhythms in your writing will be like riding a bike once you've done it. Suddenly, you will find yourself far more in control over what your readers hear and what they don't. Come have some fun with a poet (that's me, Grace—hi!) to help hone your own assonance, consonance, and more!
---
Susie Rich
Finding Your Beginning, and Ending
This presentation will focus on Susie's path toward entrepreneurship through her writing. This story can apply to almost any type of creative endeavor. Susie will touch on the following subjects: nurturing our individual talents; sharing our talents with the world, based on our self-perception; locating our beginning; and starting a journey to fulfill our hopes and dreams.
---
Session Two
Toward a Dominical Aesthetics: reconsidering Jesus' parables as spoken-word prose poems
Jesus was a creative. Specifically, a poet. A street poet. He performed his work, not in salons or gallaries or university auditoriums, but in the open air, for crowds of a quality and number that made the elites nervous. In keeping with his prophetic mandate, his spoken-word prose poems went hand in glove with his anointing to deliver good news to the poor (Luke 4:18-19). Indeed, the gospels report that he never addressed a crowd of them without a poem (Greek: παραβολῆς, parable) and never "in a tongue not understanded of the people." In this session, we will attempt four things: 1. to reconsider Jesus' prose poems as good news for the poor; 2. to draw from them an aesthetics transferable to art-making today; 3. to look at a contemporary poem or two that feel grounded in this dominical aesthetics; and 4. to end with a challenge to make something beautiful that is in step with the spirit of Luke 4:18-19.
---
Luke Redington
A Rhetorician Rediscovers Poetry During the Pandemic
In this presentation, Dr. Luke Redington, Assistant Teaching Professor of Technical Communication at Gordon College, wrestles with the question of the role of poetry in an age as tumultuous as ours.
Building directly on the work of W.D. Snodgrass, who wrestled with this question at the height of the Cold War, Redington contends that poetry—valuable in its own right—offers a much needed counterbalance to our culture's trend toward the weaponization of language. Redington combines autobiographical insights, rhetorical theory, poetics, and Christian theology into a presentation that offers a story of artistic renewal and practical advice for writing creatively in a world hopelessly enamored with power.
---
J.D Scrimgeour
Kitchen Table Mandarin
In 2017, in preparation to travel to Nanjing, China to teach a poetry class, J.D. Scrimgeour took a few Mandarin classes. His subsequent experiences with Chinese students, and with the language, resulted in poems, essays, and translations, including the bilingual poetry collection, 香蕉面包 Banana Bread (Nixes Mate, 2021). This reading/conversation of nonfiction, poetry, and translation will explore how learning a language can help artists discover new avenues.
---
In-Person Readings
Cynthia Linkas will be reading from her first book of published poems, Tumbled Time as well as a few new ones from a chapbook in progress. Her poems have published in the literary journals, most notably in The Aurorean and in The Avocet, A Journal of Nature Poetry.
Many of her poems are intensely personal, peopled with husband, children and grandchildren, pets and even an inanimate household bowl. But readers will find their own loves here – her voice invites the universal moment, of understanding and memory.
She places belief and poetry side by side as languages for the elusive, imperceptible something beyond the conscious mind. Her search for beauty and timelessness in nature will renew your own longings.
Tumbled Time is an Award Winning Finalist in Poetry: Nature and religious categories of the 2021 Best Book Awards sponsored by American Book Fest"
From Alan Feldman, winner of the 2016 Massachusetts Book Award for Poetry; Author of Immortality and The Golden Coin:
"Cynthia Linkas isn't afraid to express the kind of happiness that would stun most of us into silence. At a daughter's wedding, she's "remembering how many times we've tumbled oh, how we've tumbled / into a net so strong, /so tightly woven."
Her love is deeply serious. Barn owls mate for life, and "when one mate dies, the other spins his head / around over his back and stops hunting." And to her husband, she describes, "one skin stretched over two beings." In her family life, and her music teaching, her religion of praise is grounded in the body: She sees the tall winter trees that surround her yard as "muscular, towering angels" and an infant daughter as "soon to turn" a "strong yell/ into fiery song." Linkas has music flowing in her veins, and reading these poems will make you braver about acknowledging the depth of your own joy.
---
Alumni Poetry Reading—featuring Lily Greenberg & Bryan Parys
Nearly a decade ago, Lily Greenberg took an introductory creative writing course with Bryan Parys. At the time, Lily was a freshman in college interested in writing, and Bryan had an MFA in Creative Nonfiction from the University of New Hampshire and a forthcoming memoir (Wake, Sleeper—Cascade Books 2015). Over the last several years, their relationship has shifted from mentor-student to peers on similar trajectories. Lily has earned an MFA in Poetry from the University of New Hampshire and has a debut collection of poetry (In the Shape of a Woman—Broadstone Books 2022). Now they are sharing the stage to read at Five Ponds—come hear new poems from these two writers, followed by a Q&A on early career writing, graduate school, mentorship, and more.
---
Presenter Sampler Reading
Hear from festival workshop presenters Lori Ambacher, Brad Davis, Mathew E. Henry, and Betsy Retallack as they each share from their own work.
---
Whitman Films
Two films from Compagnia de' Colombari's Whitman on Walls! (WoW!), presented by Karin Coonrod, Artistic Director.
Compagnia de' Colombari Theater Company is taking Whitman's call for the INCLUSIVITY OF DEMOCRACY on the road and across the country—to galvanize ourselves and our countrymen and women. In 2020 in response to live performance cancellations, Colombari completed the virtual adaption for 7 short films and re-imagined the piece as Whitman on Walls! (WoW!).
WoW! is composed of seven films drawn from Compagnia de' Colombari's live performance MORE OR LESS I AM (played gratis all around New York from 2008-2019) drawn from Walt Whitman's Song of Myself. Whitman is the iconic NEW YORK poet whose radical poem shouts out with joy the inclusivity of democracy in the Americas. The seven short films were made during lockdown with over fifty performers from around the world.
The WoW! vision is to project the seven films on a public wall. After each film a local poet stands up at a microphone and "speaks back" to Whitman in their own words. It's like a drive-in movie meets a poetry slam. Poets take up Whitman's challenge or quarrel with him, thus weaving together film and live recitation/performance.
Performances of WoW! are scheduled in venues around New York City, Syracuse, Portland (Maine), Newburyport, Orlando, Philadelphia, Bolton (UK), and more...
---
Session three
Writing the Personal Essay
Patrice Gopo will talk about the craft of creative nonfiction, particularly the personal essay. She'll consider her writing process and share thoughts about generation and revision, meaning-making on the page, the process of interrogation and discovery, and ways to approach reading essays—not just as a reader but as a writer. Patrice will also briefly read from her essay collection, All the Colors We Will See.
---
Paul Willis
Yes, Your Majesty: Writing Young Adult Time-Travel
Paul Willis will be reading an excerpt from his novel All in a Garden Green (Slant Books, 2020), in which a thirteen-year-old American girl visits an English manor house, is suddenly transported in time, and has a surprise encounter with Queen Elizabeth herself in the year 1578. Along the way, Paul will also discuss the challenges of supporting a lively story for young adult readers with historical research. We can also wonder together about the popularity of time-travel fiction and try to guess what it is that the genre fundamentally offers.
---
Karen Halvorsen Schreck with Lori Ambacher
The Long and Winding Road: the Practice, Process and Challenge of Writing Novels
This talk will feature readings from some of Halvorsen Schreck's rich tapestry of novels, as well as a discussion of some of the challenges she's faced in writing different books and some reflections on the process of writing long manuscripts. A Q&A will follow the reading and discussion.
---
Matthew Henry
Translating Trauma
Writers often sift through personal and global pain, using it as inspiration for composition. This can be done as a means of processing and coping with trauma, as well as a means of making connections with others. But are there stories we should keep to ourselves? Are we sometimes telling stories that are not ours to tell? When is writing an unhealthy act of reliving trauma instead of remembering it in a creative, healing context? Through the lens of poetry, this workshop—part craft lecture, part unlicensed therapy session—will consider these questions, and provide participants with tools to construct personal guidelines to best care for themselves and others during the writing process.
---
Translation Session
Poetry, Constraint and Translation
How to translate poems that are formally constrained? What is the role of constraint in poetry? How much of what the poems does is inextricably linked to its form? In this talk we will look at varying degrees of constraint in poetry, from traditional forms to contemporary experiments, and we will consider the problem of translating poetry that is formally constrained. If time allows, after a glimpse of the territory, we will present two complementary visions of poetry: one of them, anchored in recent philosophical speculations surrounding the role of dreams in human cognition, conceptualizes poetry as a way of shaking up the culture, and the other, stemming from considerations about the role of constraint in poetry, conceptualizes poetry as an architecture of meaning. With some luck, the examples explored will help us navigate the discrepancies between these two conceptualizations of poetry and come to some intuitions about poetry and about the role constraint plays within it. (No knowledge of any other language is necessary to enjoy this talk.)
---
Session Four
Linda McCarriston
Poetry Reading featuring Linda McCarriston
"The Language of Life" is one of Bill Moyers' PBS popular TV series, this one on poetry. Filmed over five seasons of the Geraldine Dodge Poetry Festival in New Jersey, the collection bears the stamp of Moyers' unique ability to bring to "everyday thinkers" the writings and stories of many contemporary American poets. Linda McCarriston is one of those poets, and she finds the series title appropriate for what she plans to share at Five Ponds.
Reading from four different collections, including Eva-Mary, her second book, a finalist for the National Book Award and winner of the Terrence Des Pres Prize, she will refer to the influences of the MFA program in which she studied and their role in her writing and publishing the difficult poems of that second book. The reading will be a blending of poems and remarks which Linda hopes will be helpful for writers and readers of poetry—and, perhaps, of other genres. We'll ponder what can be learned, what cannot be learned, and how artists as "free- lance intellectuals" in university settings are liberated as well as constrained by "influence."
Poetry as Meditation
Welcome to Poetry as Meditation. This could very well be about reflection, silence, exploration, consideration or prayer. I hope that perhaps one of those experiences will ring true for you. In this session we will enter into a space of rest and listen to a few short poems from which we will practice
Lectio Divina—
hearing the Divine in Words. From there you will have an opportunity to create your own meditative poem or prose. There will be an opportunity to share what you've created should you chose to do so. This workshop just might simply allow you a space of peace as you enter into silence and then take it to your own deeper level of writing in the days that follow.
---
On World-Building and the Creative Process
Like the title suggests, this workshop will cover the topic of world-building, particularly though not exclusively, in the fantasy genre. This includes outlining, developing plot, creating setting, naming characters and places, and filling the pesky plot holes. Fantasy embodies a wide range of sub-genres, but what will be discussed here can be applied to all.
So what happens after you've finished your manuscript? The creative process doesn't just end when your story is done. If you're looking to publish your novel, whether independently or traditionally, there are certain steps to take in order to make that happen. This workshop will also briefly cover the pros and cons to different publishing routes and the tools needed to get there.
---
A Quarter-Century in Writing Life | Talk + Q&A
Author Sara Zarr will talk about her twenty-five years as a writer, from when she first decided to try to write a novel, through the publication of her first book and the subsequent fifteen years and counting as a working writer. This will be a conversational talk with open Q&A, so bring your questions about writing and publishing!