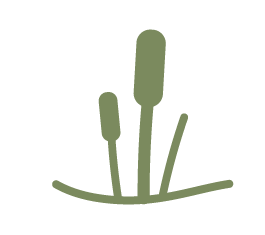 Lori Ambacher
Lori Ambacher has lived in Ohio, Hong Kong, Illinois and New York. She settled in Massachusetts after finishing a Masters' Degree in English at Binghamton University. She worked as an Assistant Editor at Sigo Press and McGraw-Hill before friends urged her to try teaching. Lori Ambacher has published memoir, essays, poetry and fiction in small magazines including Image and River Oak Review, and has also interviewed artists, musicians and writers. She is addicted to reading and has a definite weakness for mystery novels. She is also obsessed with coffee, watching Boston sports teams, and spending time by the ocean with her highly energetic brown dog Lucy. Right now, she is working on a number of short essays, opinion pieces, as well as a memoir about her childhood in Hong Kong.
Hannah Armbrust
Hannah Armbrust, Gordon 2011, is a poet, translator, and leather artisan. Her work has appeared in Cafèbabel, Postroad, Sehnsucht, and Shadowgraph. Currently, she lives and works with her husband in Orvieto, Italy.
Nadia Blayer
Nadia Blayer is a queer poet, diligent people watcher, and relentless asker-of-questions based in Washington DC. Currently, Nadia teaches reading comprehension, creative writing, & public speech and debate for a private school in Fairfax, Virginia. She is passionate about representation of neurodiversity in education practices and spends her free time (her what?) stress baking muffins and reading any and everything created by Audre Lorde and/or Lydia Davis.  
Jonathan Bennett Bonilla

Jonathan Bennett Bonilla earned a Ph.D. in philosophy at The European Graduate School (2021), he received his MFA from The Program for Writers at Warren Wilson College, and he is an Assistant Professor of Humanities at Middlesex Community College. Bennett published a chapbook, titled What Matters Who's Speaking, with Delere Press in 2017, he is the editor of several volumes of poetry in translation, La Guagua Poetry Anthology, (Loom Press), and he is currently working in collaboration with poet and translator, Jean Dany Joachim, to translate a book-length poem by the Haitian poet, Fred Lafortune, titled Let's Go To Lazil (forthcoming).  
Abby Brunt
Abby Brunt is a poet and licensed massage therapist.  Her work often explores themes of grief, survival, and resistance.  Abby is a 2006 Gordon College alum. She received an MFA in Poetry from Old Dominion University in 2018.  She lives in Maryland with her husband Patrick.  
Jon Busch
Jon Busch materializes in your Zoom like an apparition, says words, and is soon gone. He leaves viewers with questions like, "Did it ever really happen? Could it have happened? What was that even? And who thought that would be a good idea?" He lives in Denver, Colorado. He's had plays performed, shorts produced, poetry published, songs sung, and, most recently, written for the blog, "…in Progress."
Nate DiMauro
Nate DiMauro graduated from Gordon in 2014 with a major in English and minors in French and Music. He taught English Language and Literature in New England boarding schools before getting married to a Westmont grad and moving to the west coast, where he currently teaches at a private day school. This summer, Nate will complete an M.A. in English at Middlebury College's Bread Loaf School of English. For a project at Bread Loaf Nate translated a portion of Italo Calvino's Un Ottimista in America, which will be published in a forthcoming volume of New England Review. In his spare time, he writes fiction, non-fiction, songs, and he enjoys chess, crosswords, cooling, and traveling with his wife, Skye. He has very fond memories of his time in the classroom with professors Mark Stevick, Lori Ambacher, and Bryan Parys.
Fred Edson Lafortune
Fred Edson Lafortune is a Haitian author, and poet. He is the founder of Echo Culture . Echo Culture is a non profit organization that promotes Haitian literature, art, and culture. Fred Lafortune is among the best known Haitian poets of the new generation. His work has been featured in prominent European magazines such as Il Convivio (in Italy), Le Manoir des poètes, and Art et Poésie. Fred has had the unique opportunity to be interviewed for his literary contributions by renowned journalist Guillaume Truilhé on channel CT2E : la Chaine de Télévision Toulousaine et Européenne. Fred's publications include a collection of poems titled En nulle autre (No One Else), and an anthology comprised of contemporary Haitian writers titled Cahier Haïti. In 2007, Fred was invited to Paris by the French Society of Poets (SPF) for his literary accomplishments. Fred currently resides in Rhode Island (USA ) with his wife Joanne and daughter Grace – Victoria.
Rhina Espaillat
Dominican-born poet Rhina Espaillat is perhaps best known for her work translating Robert Frost's poetry into Spanish—earning her the Robert Frost Foundation's Tree at my Window Award. Her work has also won the Sparrow Sonnet Prize, three Poetry Society of America prizes, and the Der-Hovanessian Translation Prize. She is a two-time winner of The Formalist's Howard Nemerov Sonnet Award and the recipient of a 2008 Lifetime Achievement Award from Salem State College. A graduate of Hunter College, she taught high school English in the New York City public schools before retiring to Newburyport, Massachusetts. She is a founding member of the Fresh Meadows Poets, a founding member and former director of the Powow River Poets, and for over a decade, she coordinated the Newburyport Art Association's Annual Poetry Contest. Her work has been published widely, in Poetry, The American Scholar, and many more journals, as well as 11 collections of poetry.
Mark Gedney

Mark Gedney is a professor of philosophy at Gordon College since 1998. He holds an MLitt degree from the University of Edinburgh and a PhD from Boston University. He has published numerous articles and book chapters on questions of self-identity, religion, politics and violence. He has also translated a number of scholarly articles from German and French into English for various journals and publications. His current monograph examines the desire for recognition and justice, The Uncanny Desire for Mutual Recognition, in which translation serves as a key inspiration. He lives in Magnolia with his wife and two sons.
Lily Greenberg
Lily Greenberg is a poet from Nashville, Tennessee and a third-year student in the University of New Hampshire's MFA Writing program. She works as a research writer for her university and serves as Editor-in-Chief of Barnstorm Journal. Her poetry has appeared in Third Coast Magazine, storySouth, River Heron Review, and she is the recipient of the 2020 Dick Shea Memorial Prize in Poetry. A 2017 graduate from Gordon College, Lily is happy to be here.
Melanie Hyo-In Han
Melanie Hyo-In Han, born in Korea and raised in East Africa, has been calling Boston "home" for the past several years where she is a poet, teacher, and author of Sandpaper Tongue, Parchment Lips, a chapbook forthcoming in 2021 through Finishing Line Press. Her poetry has received awards from "Boston in 100 Words" and The Lyric Magazine. Han is currently finishing her M.F.A. in Poetry and Translation at Emerson College where she teaches in the Writing Studies Program and serves as an ELL Consultant. She is also a poetry editor at Flora Fiction. Learn more about her at melaniehan.com. 
Patricia Hanlon
Patricia Hanlon is a visual artist who paints the beautiful ecosystem of New England's Great Marsh and is involved in the watershed organizations of Greater Boston. Swimming to the Top of the Tide is her first book.
Visit the author's website: www.patriciahanlon.com
Denise Frame-Harlan
Denise Frame Harlan writes from the edge of The Great Marsh in Ipswich, Massachusetts. Her essay And She Took Flour is featured in the anthology The Spirit of Food (Wipf & Stock 2010), and her essay Smoke Rings earned an honorable mention for the VanderMey Creative Nonfiction Award and Ruminate magazine. After completing Grub Street's one-year intensive Memoir Incubator, she is on the umpteeth rewrite of a memoir on unaffordable housing. An avid knitter, Denise has also written for Interweave and Living Crafts. She holds an MFA in Creative Nonfiction from Seattle Pacific. During this %$#& pandemic, Denise rages in longhand about her decades in evangelical higher education. Denise teaches first-year writing at Massachusetts College of the Arts and Design.

Jean Dany Joachim
Jean Dany Joachim served as Poet Populist of Cambridge, 2009-2011. Growing up among poets in his native Port-au-Prince, Haiti, Joachim wrote his first poem at age 14. After moving to the U.S. nearly two decades ago, he began writing in English, while at the same time exploring poetry in other languages. Joachim has translated poetry from and into Spanish, French, Haitian Creole, and English. As the creator and producer of the City Night Reading Series, he brings together poets, writers, performers and lovers of literature for the celebration of the art of word in the Boston and NYC areas. He is the author of "Chen Plenn – Leta," and his work has appeared in anthologies and numerous literary magazines.

Annelise Jolley
Annelise Jolley is a San Diego-based journalist and essayist who writes about place, ecology, food, borders, and faith. Her writing appears in National Geographic, The Sunday Long Read, The Millions, EcoTheo Review, Plough, and Brevity, among others. Her writing has been named a finalist in Ruminate's 2020 VanderMey Nonfiction Contest and a notable mention in The Best American Travel Writing 2019. You can say hello at annelisejolley.com or @annelisejolley.
Steven Kennedy
Steven Kennedy graduated from Gordon College in 2014 and earned an MFA from San Francisco State University in 2020. His book Birds of Massachusetts, published by Fourteen Hills Press, won the 2019 Clark-Gross Award and the 2020 Michael Rubin Book Award. He lives in Philadelphia.
Jerry Logan
Jerry Logan is the Director of Academic Operations and a Lecturer in the Recreation, Sport, and Wellness program at Gordon College in Wenham, MA. He holds a Ph.D. in Higher Education from Boston College and an M.Ed. in Higher Education Administration from the College of William and Mary. Jerry's first book, co-authored with Graham Honaker and entitled The Cinderella Strategy: The Game Plan behind Butler University's Rise to Prominence, was released last month through Pediment Publishing.  www.thecinderellastrategy.com
Kaylen Mallard
Kaylen Mallard graduated from Gordon College with a BA in English Language and Literature. She has an MFA in creative nonfiction from the University of Montana. Mallard has worked in the nonprofit sector since leaving Gordon, focusing primarily on institutional giving and communications. In 2015, she took a year off to spend a year completing writing residencies throughout the United States, including a residency at Madroño Ranch and Kimmel Harding Nelson Center for the Arts. Mallard's work has been published in Gulf Stream Literary Journal, Qu, and Hippocampus Magazine, among others.
Thomas Máthé
Thomas Máthé is the son of immigrants who each fled from behind the Iron Curtain and met in the United States. When he was twelve years old, he saw a ghost in his bedroom. It was a Catholic Priest who also happened to be his great uncle. In addition to providing a strange and terrifying comfort, this instance caused him to ask a lot of questions about what happens when we die. Thomas received an MFA in Creative Writing from Goddard College in 2011. He works as the head bartender in a high-end restaurant and cocktail bar in Midtown Manhattan, and he lives in Brooklyn, New York.
Moisés Park
Chilean-Korean-American professor Moisés Park teaches at Baylor University and taught Spanish and Communication Arts at Gordon College 2010-2016. He holds a PhD from UC Davis. His research interests are literature and film, masculinity, Otherness, Orientalism and popular culture. He is author of twenty articles and book chapters, as well as the 2014 book Desire and Generational in Chilean literature and film. He is currently co-editing a book on K-pop and stereotypes, and a monograph examining representations of Koreas in the Americas. His first poetry book, El verso cae al aula, was published in 2017. His second poetry book, Poemas marciales, was published in Spanish and English in 2019. He lives in Waco with his three daughters, one wife, and twenty or twenty one guitars. He wants cats, but he is allergic to them.
Bryan Parys
Bryan Parys is a writer, editor, and teacher with specializations in memoir and poetry (particularly hybrid forms). He is the author of the memoir, Wake, Sleeper (Cascade 2015), and his work has appeared in Ruminate, Virga, Exit 7, 5×5, among others, and has been nominated for the Pushcart Prize and Best of the Net. He writes and edits original content for Berklee College of Music where he is also the host of the Sounds of Berklee podcast. When teaching creative writing, he's been told he uses food analogies maybe too often. Bryan Parys is hungry.
Abigail Provencher
Abigail Provencher is a fiction writer who can see Manhattan from her street in the garden state of New Jersey. She graduated from Gordon College in 2019 with a BA in English. Her day-job is content creation and copywriting for Touch the World Ministries, a youth missions organization focused on pre-trip training and empowering students to live on mission. Abby can be found in her off-time teaching Hip-Hop for kids ages 6-10, photographing her dog Teddy's dramatic underbite, or at a coffee shop window both a) drinking the coffee and b) sketching the coffee mug in her sketchbook.  
Victoria Pearson

Victoria Pearson (she/her) is a Midwesterner transplanted to the sea. This is important to know, as it is both literally true and encompasses many of her metaphorical dichotomies. These days, when she's not reading in the tub or half-watching the Great British Baking Show, Victoria spends her time staring out the window and writing poems about the cemetery across the street. She received her Bachelor's degree from Gordon College in 2016, and is currently pursuing her Master's degree in Interior Architecture at Endicott College. 
Betsy Retallack

Betsy Retallack is a recently retired music educator who has spent most of her life creating things. From song writing to candle making, from poetry to quilts, gardening to bread, painting to path making, Betsy has filled her life with many creative pursuits. In the past 20 years poetry has become a passion that is linked closely with her faith. She has published chapbooks and also found her way into the 2006 Best American Poetry for her poem, "Roadside Special." She lives in Beverly, Mass enjoying the creative life, her grandchildren and her community.
Dr. Pilar Pérez Serrano

Pilar Pérez Serrano teaches in the Modern Languages and English Departments at Phillips Exeter Academy in New Hampshire. She taught in the Languages and Linguistics Department at Gordon College for nearly 20 years. She holds a PhD in Hispanic Literature from Boston College and an MA in Interdisciplinary Literary Studies from Brandeis University. Her areas of expertise are in Contemporary Spanish Theater, Tragedy and Trauma Studies. She has published many articles, book chapters and book reviews as well as the 2014 volume La rebelión de Los Esclavos: tragedia y posibilidad en el teatro de Raúl Hernández Garrido. Her most recent publications include En el sotobosque de su ser, a 2018 poetry translation of Christine Weeber's In the Understory of Her Being. She lives in Haverhill with her two daughters, her husband, and her (now thawing) gardens.
Grace H. Shaw

Grace H. Shaw is a Texas-raised, Gordon-educated ('19) poet who now resides in Northern Virginia. If she could choose any two literary parents, she would adopt Wendell Berry and Flannery O'Connor, though she's a big fan of her actual family and their goofy little dog Dudley. She has a Dallas appetite, a knack for stage management, and a heart that beats to the tune of Irish jigs. Grace is currently on-track to graduate with her MFA in Creative Writing from Seattle Pacific University in 2022.
Jessy Lauren Smith
Jessy Lauren Smith is an LA-based writer, educator, and claymation enthusiast. Before moving out west to focus on film, she got an MFA from Northwestern University and taught writing, told stories, and wrote and produced site-inspired theatre throughout the greater Chicago area. She has written for fiction podcasts including The Host and Radiograph, and is a co-creator of The Advent Project, an online multimedia calendar that features bite-sized work by a different artist every day in December. jessylaurensmith.com
Jep Streit

Jep Streit is an Episcopal priest whose ministry included serving as Episcopal Chaplain at Boston University and Dean of the St. Paul's Cathedral in Boston from 1995 until his retirement in 2017.  Since 1992 he has been a member of the Thursday Nighters, a writing workshop founded and hosted by Andre Dubus until his death in 1999.  The workshop has continued to meet since then, even (virtually) during the pandemic. Jep believes fiction writing made his sermons better and his experiences with faith communities he served gave his fiction greater depth and authenticity.
Christine Weeber
Christine Weeber has a B.A. in English and Philosophy from Calvin College and an M.A. in Cultural Anthropology and a Graduate Certificate in Women's Studies from Colorado State University. She is the author of two poetry chapbooks, In the Understory of Her Being (in English and Spanish; translated by Pilar Pérez Serrano) and Sastrugi. Her poetry and prose have appeared in the Wild Roof Journal, the Kyoto Journal, Solo: On Her Own Adventure, and other publications. Two of her poems are forthcoming in the anthology Wild Gods: The Ecstatic in Contemporary American Poetry and Prose. Christine is the poetry editor and copy editor at Sapiens, an online magazine that illuminates the world of anthropology for a general audience. She lives with all sorts of other wild beings in the Rocky Mountains of Colorado.
Susanna Rose Young

Susanna Rose Young recently traded beloved bikeable Boston, for sunny, windy, hilly San Francisco, where she lives with her partner Gil and their caramel-colored dog Koda-Bear. Susanna attended Gordon College for her undergraduate degree in Fine Art (sculpture) and English (Creative Writing). In 2019, she completed her MFA in Creative Nonfiction at Queens University of Charlotte. Besides spending as much time as possible reading, writing, sculpting, painting, Susanna is a Technical Product Manager at Amazon's Echo Frames branch (smart glasses) where she also does plenty of writing and designing of a different flavor.
Sophie Wetzig

Sophie Wetzig has an MFA in Writing Nonfiction from Columbia University.
Alissa J. Zavalianos

Alissa J. Zavalianos graduated from Gordon College in 2016, and during her time there, she majored in English Language and Literature and concentrated in creative writing. It was in an honors creative writing class where inspiration for The Earth-treader was born. Since graduating, Alissa got married, received her Masters degree in Education, and published her first novel. She is currently in the midst of various other writing projects and hopes to publish some of them soon.
As a Christian liberal arts college, Gordon College is committed to producing a wide variety of cultural and literary events that reckon with the human condition, raise moral questions and acquaint students with the history of artistic and literary achievements. The words and views expressed in compositions and in workshops at events such as this festival are the responsibility of the authors and presenters, and do not necessarily reflect the opinions of Gordon College, its faculty, staff or student body.